Track Microsoft Excel usage with Google Analytics for FREE
Want to be informed without calling your boss, colleagues or clients 5 times a day if they did open your Excel Worksheet report?
Want to see if, or when they opened the Excel report you have sent them? Did they open the Worksheet5?
You could call them and ask ....... again.
Or would you rather see and be informed when they opened it and what parts of your Excel workbook did they take a look at?
Now you can and also in real-time. 
No coding, nothing to install, no tools to buy. Just a free Google Analytics account and your Excel Workbook.
This is all you need.
You send your Excel workbook to your boss, colleague or client, he opens it and you can see it in real-time in Google Analytics when this happens, or even see what worksheets they viewed and what clicked.
Now you can!
Add tracking code to your Excel file and you will see it in minutes.
Do not stay uninformed, do not call your boss to find out that he has long since opened and seen your Excel report.
Did he also take a look at worksheet 2? 
No need to call him again, just take a look at your Google Analytics and you will see it if he did open the Workbook when he did open it and did he take a look at that Sheet2.
Nothing to buy, nothing to install you just need a free Google Analytics account and a few minutes to get you started and see how it works.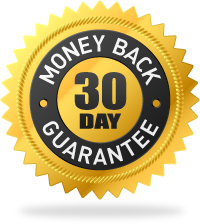 30 Day Money Back Guarantee
No questions asked!
P.S.
30 days from now you can be nothing more than 30 days older or you could impress your boss, colleagues and clients with how did you know when they looked at the Excel workbook and what did they looking at.
You choose.
Course Curriculum
Available in days

days after you enroll

Section 2: Setup Google Analytics
Available in days

days after you enroll

Section 3: Getting started (No Coding)